| | |
| --- | --- |
| Posted on October 27, 2011 at 5:25 PM | |
Halloween is coming.
This spooky season is a chance to show some creative ideas.  Natural, animal lovers love to share it with pets.
Creepy costumes and candy can be bad for animals - either because they are scared of what they don't understand or because they can eat something that could make them ill. Keep your critters close.
Yet some creatures, even horses, will share the holiday on the right circumstances. A costume contest at a horse show gives a horse a chance to share the fun, if they are willing.
Here are a few of the wilder pictures I've found.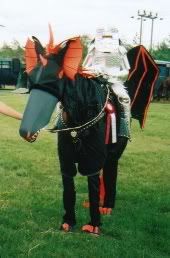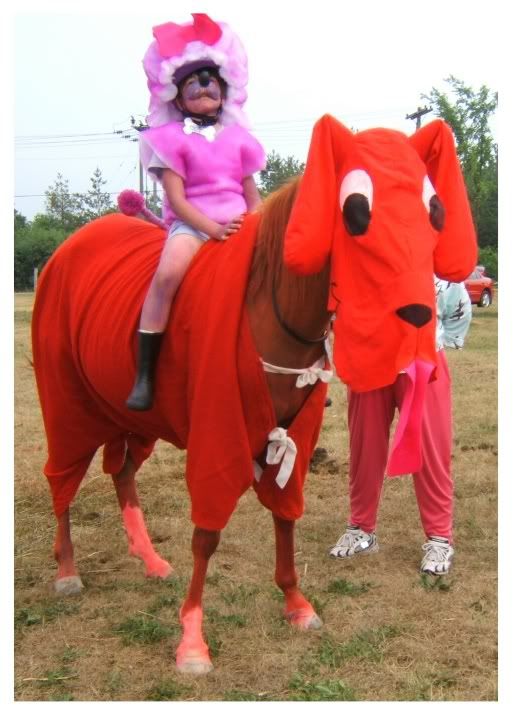 Top 2 photos by silhouettestable (Photobucket)
Need ideas for dressing up your horse?
Try these links. But be careful: your horse and his friends have to know it's safe.
Happy Halloween!